Child Learning by self Khoj preschool: natural way of learning - spontaneous, industrious and joyous.

Start your own preschool Edu-Entrepreneur: Your own brand, with our curriculum and consultancy.
I do, I decide - child driven, Summer Programs for 3 to 14 yr olds: Two prog: Udaan and Theater-Magic.
Children as consultants - Genie Duniya work in school on Real-life issues from industry.
Success Saturday - weekend program to develop success characteristics and thinking.
Give best gift to your child - YOU! Workshops for parents: Insights to profoundly understand your child.
Resources - Library for child, Articles and presentations for parents and kits for teachers.
Become a favorite Teacher Workshop for teachers: Effective facilitator, effective classroom.
Bonus for your employee parents Work-Life Balance at your workplace / company
Fearless, uninhibited open schooling for your child - Aarohi Life Education:

for 6 to 16yrs

.

Need one to one help for child issues - Parent Counselling for personalised guidance.
Imagine a school which does not make the learning easy. Children like it challenging.
Imagine a school which does not make the learning obvious. We make it confusing.
Imagine a school which does not make the learning interesting. Children work from their interest. Imagine a school which guarantees one definitive outcome - that all learning will be self discovery.
Imagine a school thats not a restaurant, rather a kitchen.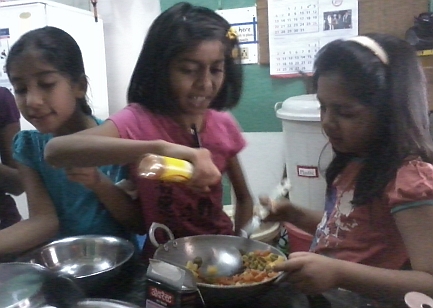 We have no dish to offer. We do not serve our children any learning on a platter. We aren't aren't cooking to satisfy the children.